The 2022 Global FRAND & SEP Symposium was held at the California Computer History Museum on October 21, 2022. GEN Law Firm was proud of being a supporter for this event. Judges, corporate lawyers, academics and industry practitioners from around the world were invited to discuss issues related to standard essential patents (SEPs).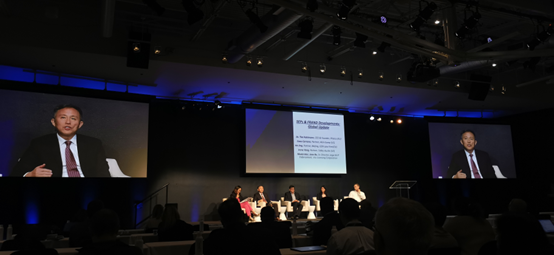 He Jing was invited to speak at the Global Update sessions. He presented the latest developments in standard essential patents in China and his outlook on future trends.
Mr. He, a specialized legal practitioner with more than 20 years of experience in handling complex China litigation, IP, antitrust, policy advocacy and compliance matters. He started his legal career as a US patent attorney in Silicon Valley before focusing on China IP practice. Some of his cases were listed as top IP cases by Chinese judiciary authorities. Mr. He was selected as Recommended Intellectual Property Lawyer by Chambers Asia-Pacific Guide, and was ranked by a number of leading legal guides, including IAM, WTR, Managing Intellectual Property, Legal 500, Legalband.
He currently also leads the policy programs as the executive director of Beijing Zhongguancun (ZGC) Intellectual Property Strategy Research Institute.